1. Golestan Palace
Golestan palace in Tehran is one of the most spectacular places you will visit on your trip to Iran. This great palace is a fine example of Persian art, history, and architecture. It is the valuable gem sitting in the heart of Tehran carrying memories from the Safavid era to the Pahlavi Kings. It is the highlight of capital and it receives many foreign visitors on a daily basis.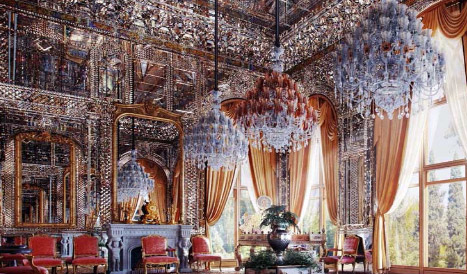 2. The Treasury of National Jewels
The Treasury of National Jewels is the largest collection of jewels found anywhere in the world. You'll get to see the collection of jewels including the "Sea of Light" (Darya-e-Noor) diamond, the sister diamond to the "Mountain of Light" (Kuh-e-Noor) diamond. Other highlights include the world's largest uncut ruby and a free-standing golden globe made from 34 kilograms of gold and an astounding 51,366 precious stones.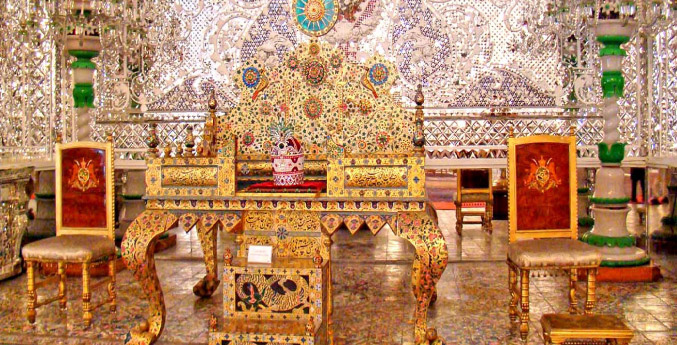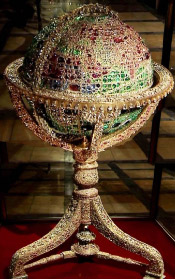 3. Milad Tower
Milad tower (6th tallest telecommunication tower in the world) consists of five different parts including the foundation, transition structure, shaft, head structure and the antenna mast, the Municipality Museum, celebrities museum (the historical figures statues),revolving restaurant, and panoramic terrace (a terrace with a view of Tehran city) and so on.
Milad Tower, also known as the Tehran Tower, is a multi­purpose tower in Tehran, Iran. lt is the sixth-tallest tower and the 24th-tallest freestanding structure in the world. lt is located in west Tehran, standing at 435 metres from the base to the tip of the antenna.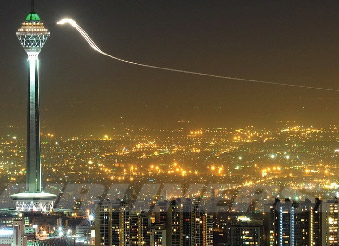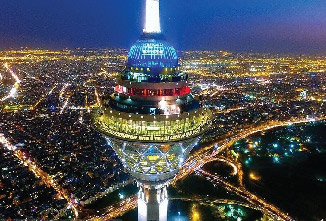 4. Grand Bazaar, Tehran
Tehran Bazaar is one of the must-see places to visit during your stay in Tehran. This place is the heart of Persian culture and trading. Tehran Bazaar controls a third of Iran's entire retail and trade sector. Prices here set the standard for prices across the country.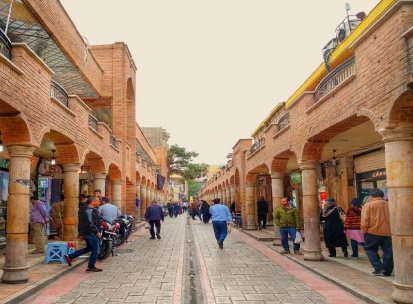 5. Sa'ad Abad Palace
Sa'ad Abad Palace was the coronation and marriage palace of the Pahlavi Dynasty – and the residence from which the last Shah of Iran fled after the Islamic Revolution in 1979. Now a museum, its extensive collection includes period furnishings and décor, and even the personal effects of the last Shah.